A sheet of LEDs rolled into a tube and connected together at its center. The top and bottom of the tube are folded backwards and fully attached to one another other yielding the final form. The light sculpture is based on a 4-sided polygonal mesh. The mesh takes its mechanical and structural cues from the electrical requirements of the LEDs. Each requires two conductors to power it and two conductors supply the surrounding LEDs. The mesh can be used to create tubes and donuts but not spheres. The material cannot be folded or the uninsulated wires will one another.
The piece is from the Organic Electric series. It can be placed on a surface (often with the power wires penetrating the surface to remain invisible) or hung as a chandelier. Sculptures are made to order and can be produced at varying sizes. They can be dimmed with a standard low-voltage dimmer and come with a brushed nickel ceiling canopy.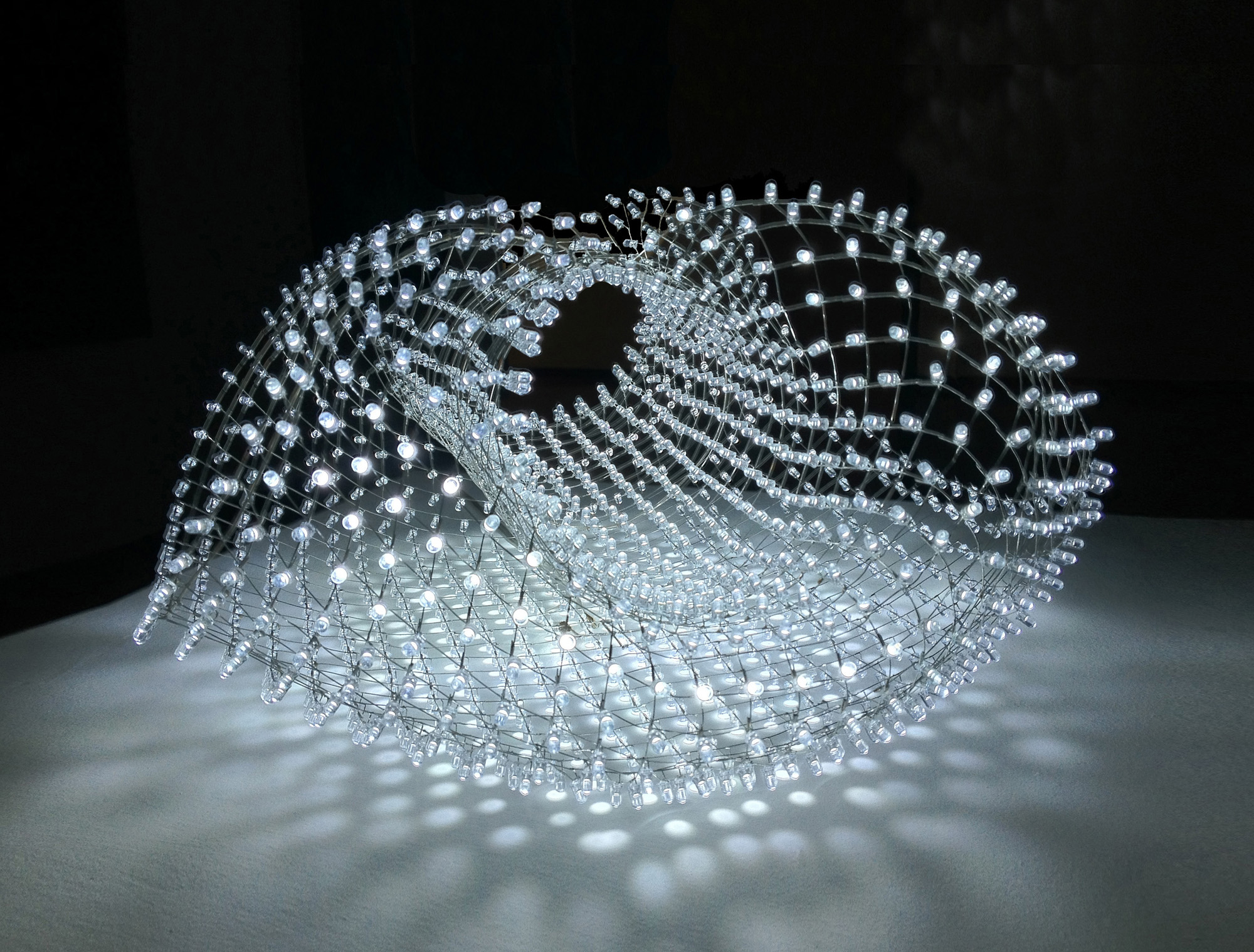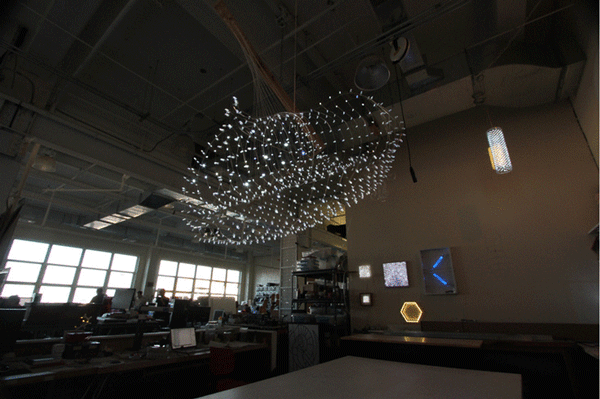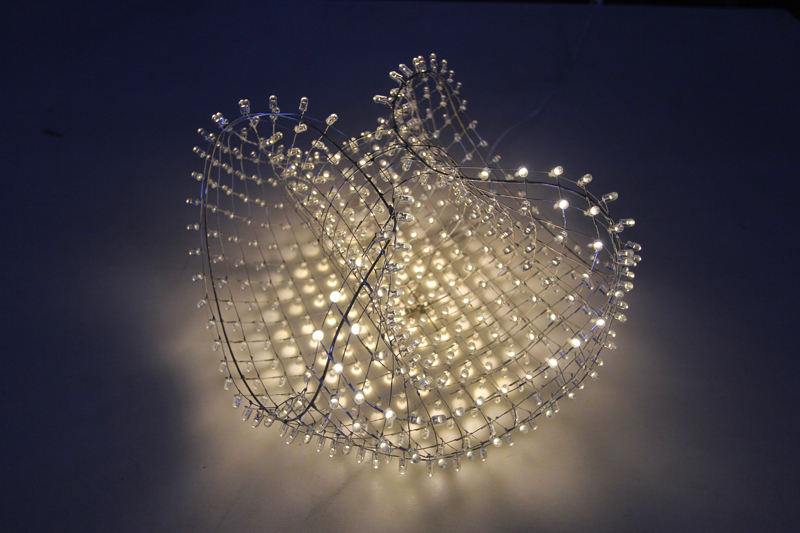 Golden Basket made with 2950-3000k Warm White LEDs accurately mimics the color of incandescents.